27 septembre 2010
1
27
/

09
/

septembre
/

2010
10:10
INSPIRE YOUTH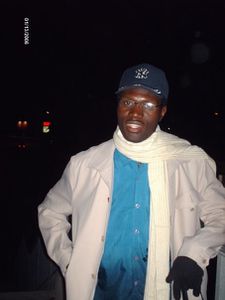 Since a certain time Ariel start to become famous. Now, he inspires African and Cameroonian youth.
"I admit that it is what I want, because nowadays,a lot of teenagers don't have any landmark. In the past many people have tried to introduce news concepts in Africa trough martial art, politic or sport. But they lost faith on the road.
I have my own light and I try to share different concept about life.
Now, many people admire me and send me message around the world everyday. But I don't want anyone to have illusion about my life. It is not always easy, it is not just question of chance; of course I am lucky(I admit it, God has blessed me in a special way I can't deny it), grace and chance are just part of it. People never saw the other side of shinning people. Like me, i need sometimes to fight with injuries in my body; or walk in a long distance because sometimes I finish teaching or practicing very late; or sometimes I'm just short of money and I need to pay my studies. So, I have a hard time. Everybody has a hard time at least one moment in their life, some other it is everyday. People need to know it. That's why I write these articles. To show that even if life is hard and difficult, we can still overcome and become the best. I don't say that I'm the best, but I just want to try to be better today than I was the day before. 'I can't choose when I'm born; but I can choose the way my story will end".
For that, I think that my biggest friend and enemy is myself. If I try to fight against myself and that I succeed and I find the harmony, then my life will become much more better.
I'm still young, I want to do my best to show to myself that I can be someone better. May be I will not succeed, but I need to try. We just need to continue to prove we can do a better job.