12 août 2010
4
12
/

08
/

août
/

2010
16:14
Me and martial art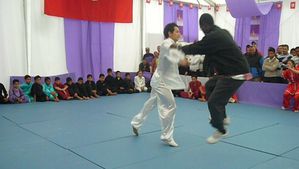 "I was born in the year of the pic according to the Chinese calendar in Yaoundé in Cameroon. My father was a great fan of martial arts and of asian culture he event practiced Buddhism before. He was also a practicionner of Japanese jiu-jutsu.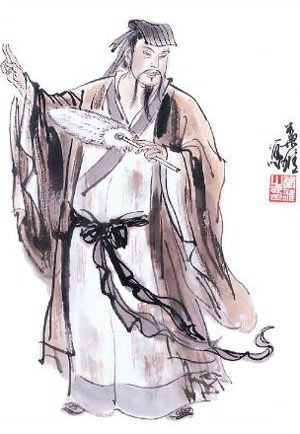 I could never imagine that one day I will practice Chinese kung fu.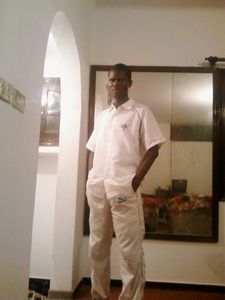 Although I started to study asian philosophy and specially Chinese very young at the age of 12.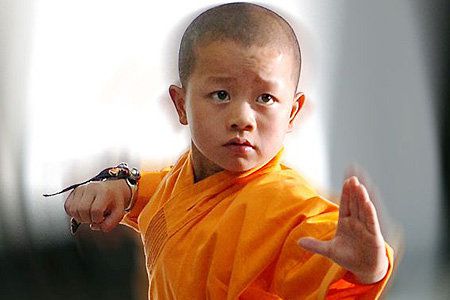 That's helped me to get a really deep understanding of Chinese culture and also of life.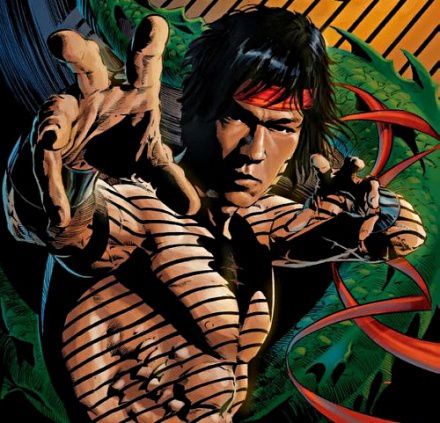 Paradoxically, I started to practice martial art very late at the age of 17. A cup of year before, my father wanted me to start with karate, unfortunately he never found the time to realize it. But he truth desire was to make me study aikido because he was fallen in love about the philosophy.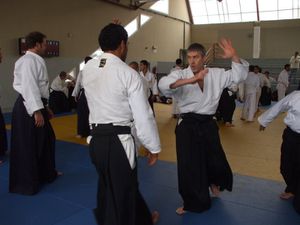 As strange as it could be, my first martial art was aikijutsu (because very close to aikido) and I discovered aikido only 3years after. But I will really start to practice it in Tunisia.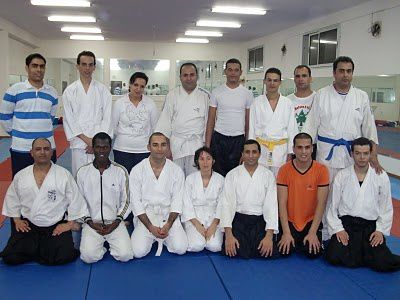 But studying martial art was not so easy because my mother was a scholar who did not learn kung fu, and sometimes she simply wanted me to stop because she think that I couldn't focus myself on my studies. My grandfather and my father both inspired me and taught me a little.
But learning kung fu was a really great adventure, kung fu helped me a lot to discover myself this was my inspiration. For me it was quite easy to understand the philosophy behind every moves.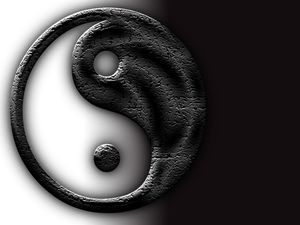 That's why I fell in love with kung fu too."
In 2005, I started to teach aikijutsu and traditional kung fu in the UCAC(Université Catholique d'Afrique Centrale) who was the more famous and great one in Cameroon and central Africa.
But before in 2002, when I was 17 years old, I began to formally study kung fu LONG YON KUEN PAI and aikijutsu under a Master named Njip GEESE KRAUSER JEAN CLAUDE.
A Chinese proverb said:"when the disciples is ready, the master comes". I really think that I met the right master at the right time. Before that, I was preparing my heart and my soul to receives what he could teach me. Under my first master, I studied traditional Chinese kung fu, aikijutsu and a little ninjutsu and judo.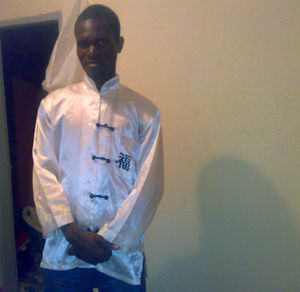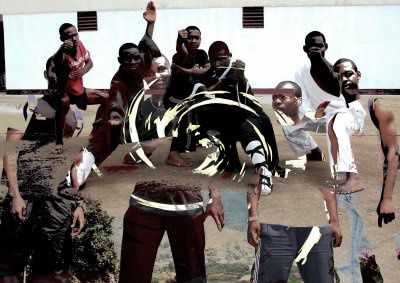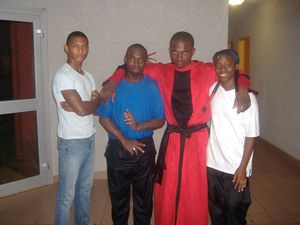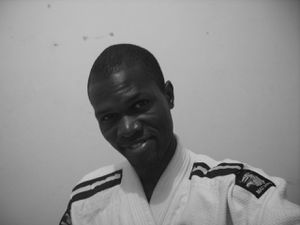 He was a really great expert in many martial art and he taught me a little a kind of synthese of his own experience. It was a really great blessing for me. But the most important things I received from him was the morality of martial art and the importance of the spiritual aspect.
I really think that this man is a legend because up to date among all my master, and instructor, no one reach his level. Yet, I have been taught by 09 chinese martial art master, 02 tunisians, 02 cameroonians, and one S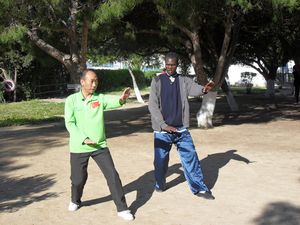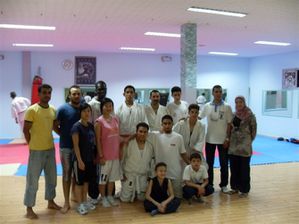 pani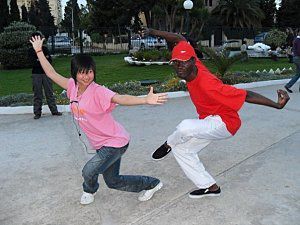 s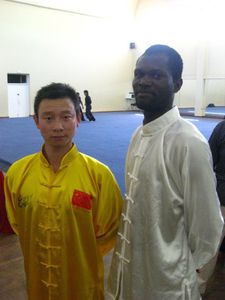 h.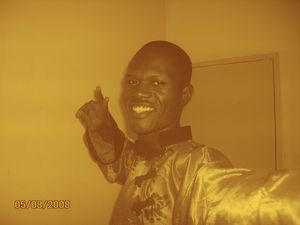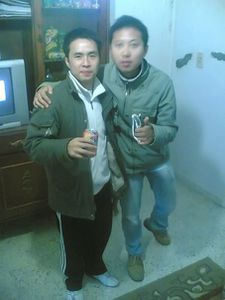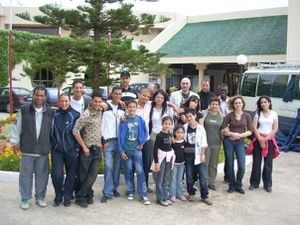 Anyway, since I left Cameroon, I studied with many masters of different styles and disciplines and I have improved a lot my skills. I practice personally everyday and night and I feel martial art as a blessing.
Of course, I still need to improve my skills, but I also really want to share all the blessing I got from the practice of martial art.
Today, we shoud give a great legacy to the new generation. We receive a lot from our master at the time martial art were perceived as something mystic. At that time, minds were not as open as they are today. Not everybody could go in China to study or even watch some taolu through free website.
They had rigid restrictions on who could be accepted as students. All the masters from the last generation are very old now. I am the part of the younger generation who has the burden of transmitting what we have received from others and even more.
Before, the teaching of long yin kuen pai was secret and no one taugh it outside in Cameroon. I was the first one to inspire my master to open the door and spread our kung fu styles in Cameroon. He agree just after the dead of his own master sifu Wu Xiang Kai.

So when I entered in university, we changed the rules and started to teach outside(I was the first disciple to take the risk and then others disciples followed me).
In 2006, I organized the first martial art gala in Yaounde in honor of my grand master Sifu Wu xiang Kai.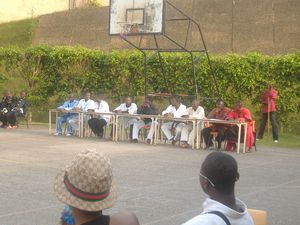 From 2005- 2008, I was in charge of the martial art in the university. I received many distinction reception as well as the administrator for the club dragon d'or. But later I wanted to focus only on the development of the club at an international level, not only in Cameroon. So I became member of the Cameroonian kung fu federation and try to help them to promote wu shu in the country. But Africa is Africa, and people never like change, most of our leader are too proud to recognize that their have mistaken. Now, I work with the Tunisian wu shu federation as strategic adviser.
Over the last three month decades, I've participated in many national and regional events to promote martial arts exchanges, competitions and championships.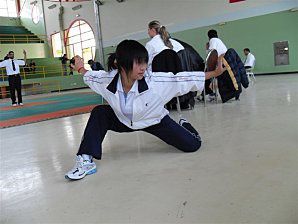 I've also had to answer a lot of challenges, both nationally and internationally. I have also put two DVD on the market(The art of boxing, and the "long yin kuen pai":the boxing of the golden dragon) with and american producer and martial art expert called Jeremy Francisco Beattie(www.fightmonks.com). This was my first experience with realization and DVD production. I just accepted the proposition of Jeremy because I consider these DVD as some opportunities to share my knowledge and experience about martial arts.
I also learn a lot from that experience specially about western boxing techniques.
Althought, now my training is more focus on internal energy. Of course, it also has a hard part. There is external power. My work and training appears soft on the outside, but internally it is really hard. By hard, I mean qi, because internal forms cultivate qi. When you train in this, the qi is very strong and becomes hard inside. But on the outside, touching and seeing it, it is very soft. It?s also like lightning when it comes - fresh and electric. When it explodes, fajin (explosive power or force) is like thunder.