5 juillet 2012
4
05
/

07
/

juillet
/

2012
21:33
PROGRAM of workshops with Master NIKOLAS Maricic of Crotia: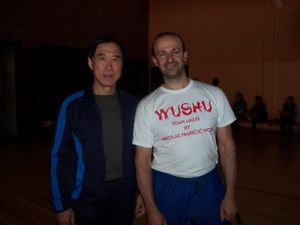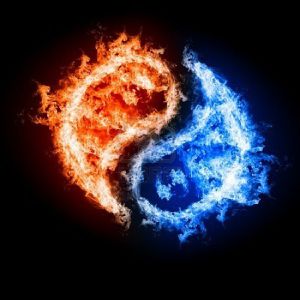 Friday, July6 : Meditation workshop in sidibousaid parc.
6PM-7H15
Thème : Find unity in yourself.
coach : Ariel Betti. Price : 10dt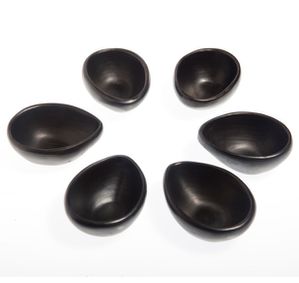 Saturday, July 7
16h - 17H15: -stage de wushu et self-défense au club lyon de passage
Price : 20DT
18H 15-19H30: stage taichi de plage du coté du restaurant du golf(el khalij) de la marsa.
Condition : the t-shirt of the event is available at 20dt and give you the right to take part of the taiji events by the beach. For those who already got the t-shirt last year you can come with it.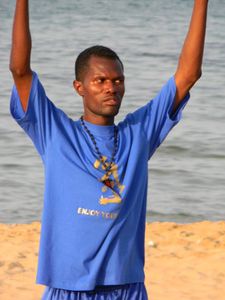 Sunday, July 8:
6H00-7H30: stage de méditation sur la plage de la marsa.
Price : 10DT
17H30-19H30 : stage de taiji sur la plage de la marsa.
Monday, July 10
17H-18H30: stage pédagogique de kung fu wushu au Lyon sport
-améliorez votre travail de jambes,
-vos techniques
-votre performance au combat
Price : 20DT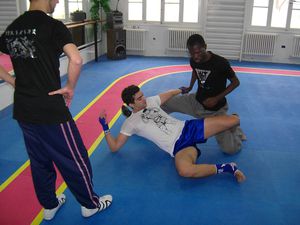 Tuesday, July 11
17H00-18H15: stage de tai chi chen au parc de sidibousaid
Price :15DT
Stage de wing chun/et wushu : 18H30-19H30(parc de sidibousaid) Price: 15DT
Wednesday, July 12
16H-17H30 : Stage wushu pour enfants à el ghazela (shaolin budo center)
Price : 10DT
18H00-19H30 : stage de qi-gong et de méditation au parc de Nahli.
PRICE : 15DT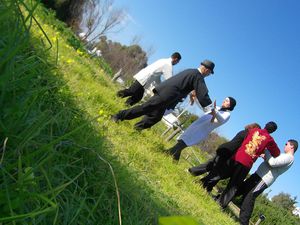 Thursday, July 13
5h30am-6h30am: Morning meditation class(marsa)
Price :10DT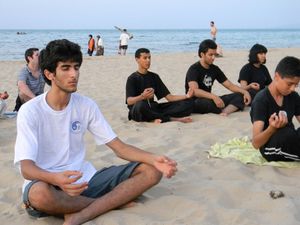 17h 00-18h 00 : meditation workshop in sidibousaid park
Price : 10dt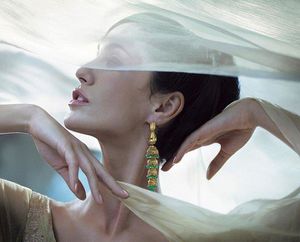 18H 30-19H30 : taiji on the taiji beach (marsa)
Friday :
17h 30 -18h 30 : tai chi workshop in menzah 1 park
Price: 10dt
NB: for those willing to take part to all the events you can subscribe to a global pack of all the workshop leading by Master Nikolas individual membership: at 60DT.
Family membership: 150DT