24 juin 2012
7
24
/

06
/

juin
/

2012
17:40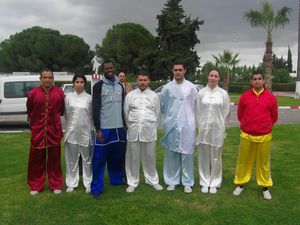 Today, we should give a great legacy to the new generation. We receive a lot from our masters at the time martial art were perceived as something mystic. At that time, minds were not as open as they are today. Not everybody could go in China or to Japan to study or even watch some taolu through free website.
They had rigid restrictions on who could be accepted as students. All the masters from the last generation are very old now. I am the part of the younger generation who has the burden of transmitting what we have received from others and even more.
That's why I seek to transmit the true meaning of martial art as philosophy, system of value and self-defence and self-improvement quest.